La Fête des Loges
Some details for you
Attractions
Today, La Fête des Loges offers its visitors entertainment of all kinds.
Traditional or very modern attractions, childlike or reserved for adults, everyone finds something to amuse!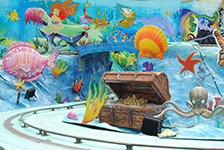 It's well known, all children love the funfair!
La Fête des Loges offers a multitude of rides for the youngest: the Super Minos, the Magic Baby, the Little Mermaid, the Speedy Gonzales, the Roller Cars, the Baby Yacht Club, the Tornado, the Accrofolies, Barca choc, the Happy Circus, the Blue Lagoon, The Simba, Pouss-Pousse and Aéro-Spatial or the all-new Mini Tour , so many attractions that will arouse the enthusiasm of toddlers. Without forgetting the traditional Line fishing and Chamboule-tout which always allow children to leave with a gift.
Fans of slot machines, rifle shooting or lottery will find a multitude of stands where they can play and try to win the jackpot!
Thrills, laughter and fun guaranteed!
Spread over 8 hectares, many attractions will delight thrill seekers! Visitors can experience the Roller Coaster, New Dance, Toxic, Jet, Top Spin, Go Kart as well as Taïga Jet, Banzaï, Monster Maxxx, Mirage and Rock 'n'Roll without forgetting the Katapult, which defy the laws of weightlessness, the Maxximum, which infuses a dose of breathtaking sensations without forget the stunning Power Maxxx with its swing system. The Niagara will also entertain children and adults for a very refreshing moment!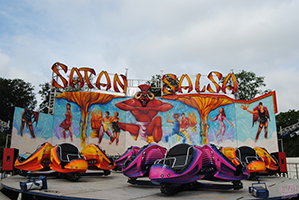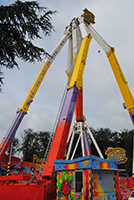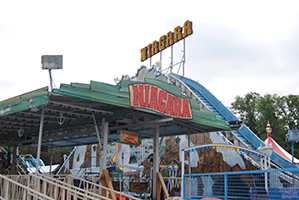 The eternal Ghost Train, the timeless bumper cars (Skooter Diego and Skooter Disco) are also always in the game and new attractions make their big premiere at La Fête des Loges: the Flasher (unique in Europe) with an arm of 70 meters high without forgetting the King Loop which will make you turn in all directions at more than 25 meters altitude!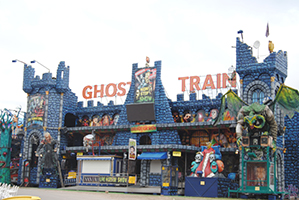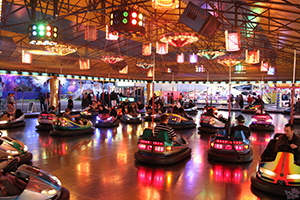 Kitchen aisle
The famous Kitchen aisle is a must at La Fête des Loges! It offers a daily capacity of more than 6000 covers in the 15 restaurants and refreshment bars whose reputation goes far beyond the framework of the Festival. Seated around large tables, visitors will be able to enjoy every day from 12 noon many dishes of French, Spanish, Cuban, Brazilian origin...

Impossible to miss the famous old-fashioned roast suckling pig... A specialty of La Fête des Loges since the 17th century, visitors can taste it in most restaurants in the Kitchen aisle!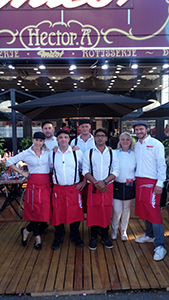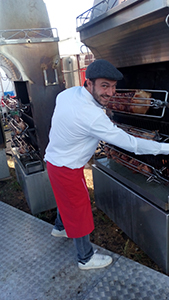 La Fête des Loges restaurants
Au petit creux
Description to come.
Phone: To come
Brasil Team
Visitors of La Fête des Loges can discover the whole festive atmosphere of Brazil. On the program, a dinner show for a total immersion in Brazilian culture!
Phone: 07 88 64 61 01
Brasserie Milot
This Parisian-style brasserie has expanded and completely renovated its decoration to satisfy lovers of exclusively French products with a friendly concept: the client prepares his meat himself using volcanic stone cooking. Grilled piglet is also part of the specialty of this restaurant which will immerse you in all the richness of the flavors of the soil!
Phone: 06 89 51 44 48
Chez Fernando
Spanish restaurant recognizable by the Bull present at the entrance.
Phone: 06 87 71 94 01
La Boucherie
La Paillotte
La Paillotte offers simple cuisine in a relaxed atmosphere. On the menu: delicious burgers, a multitude of sandwiches to choose from or even tasty kebabs...
La Toscane (Pizzeria)
Le Saloon
In a traditional Western atmosphere, the Saloon will take you on a journey with dishes of French, Italian or even American origin... Taste the traditional mussels and fries or the timeless wood-fired ribs... everything is possible at the Saloon!
Phone: 06 12 34 28 35
Nicolas
Nicolas offers a fast food system combining, among other things, burgers and Alsatian specialties. This establishment also offers a brasserie service for a moment of relaxation and pleasure!
Snack Milot
Installed as a snack, the Milot brand will serve you, among other things, quality burgers, sandwiches for all tastes or even generous paninis!
Tante Francine
Brasserie of Norman origin, Tante Francine will make you discover in particular its famous pork shank cooked over a wood fire, its specialty, as well as many other delicious dishes!
Phone: 06 22 74 18 22
Without forgetting Rêve de Fête, Chez Ballet and Snack
Opening ours of La Fête des Loges restaurants
Some of La Fête des Loges restaurants are open every day from 12:00 noon.